You all know Raspberry Pi, the most famous single board computer. A single board computer is a system completely built on a single circuit board. By nature, Single Board Computers, like Raspberry Pi, are very lightweight, portable and power efficient. You can use Raspberry Pi as a portable PC or for any project that may need a computing unit.
The thing I like most about Raspberry Pi, is we can use it for almost anything! Need a second computer for light usage? Plug in a monitor, bluetooth mouse and keyboards, and you are ready. You can use it as a replacement for cast devices. You can also use Raspberry Pi for using it as a TV box.
Forget ‌these, you want to play games on it. Despite its specs and low-power, people ‌ use it for gaming. Although the majority plays retro games via emulation software. This is the reason you can see tons of Gaming consoles, built with Raspberry Pi, lurking in various Ecommerce shops. In this article, I will also list Emulators, best retro games, best native games, and some optional accessories for better gaming experience on Raspberry Pi.
Before you install Emulator software
There are tons of pre-built emulation boxes made with Raspberry Pi which you can buy. But the best option for retro gaming is to set up Emulation on your existing Raspberry Pi manually. And it's not even hard.
All you have to do is install the image file provided by the emulator (which I will discuss in the next part) and flash it on to an SD Card. However, this will erase your current OS if it exists on a selected SD Card. To avoid this, you can back up the OS and move it to an external USB disk, and then flash the SD Card without fear of losing the current operating system. To back up your Raspberry Pi with all of its OS and App data, ‌
Unplug the SD Card from Raspberry Pi
Insert it into a SD Card reader (these are dirty cheap, you can get one for $1 – 15)
Plug the reader on your computer and check its mount point (should be /dev/sdb normally)
Run this command from your Linux Terminal :
sudo dd bs=4M if=/dev/sdb of=raspbian.img
There will be a new file called "raspbian.img" which will contain the whole operating system installed on the connected SD Card.
To restore the operating system, re-flash the SD Card from the backup image file.
So now that we took care of backing up OS, we can now move on to installing Emulators for your Raspberry Pi. Later, I will list some of the best Retro games too.
Best emulators for Raspberry Pi
In this part, I will discuss Emulation softwares for Raspberry Pi. Although I will list two of my favorite Emulator software, you can find tons of other programs online. But I'm listing the best here, as I have tested many of them. Here are two of the best Emulators I have come across.
Recalbox
This is hands down, one of the most interesting Emulator programs. It uses "Emulationstation" for the frontend. It features over 40 emulators and also has the KODI media center installed. However, they both run different forks of EmulationStation and are available with different configurations out of the box, giving slightly unique experiences when playing your favorite games. RecalBox's copy of the EmulationStation frontend is full of more features than RetroPie.
It allows you to configure more of the OS without having to resort back to the terminal, like in RetroPie. Like most emulator packages, RecalBox also comes pre-loaded with emulators for popular systems like SNES, GBA, N64, and the PS1.
To install Recalbox, head over to this webpage and download the image file. Once it's downloaded, you can use any image flasher, such as USB Creator GTK and flash the image into an SD Card and boot your Raspberry Pi with the card plugged in.
Retropie
Yes, the good old Retropie. Using RetroPie, you can quickly turn your Raspberry Pi into a highly versatile retro gaming rig ‌is more than capable of running games for several systems such as the SNES, GBA, PS1, DOS and many more.
Like Recalbox, Retropie makes use of the Retroarch backend with Eulationstation front-end. It's the most commonly used Emulation software, and it also has the biggest community. If you are new to DIY stuff, ‌go for it.
You can download a Retropie image from here and flash it using the method I discussed above.
OK, so we have installed our Emulators, what games should I play? I will list some wonderful games for you here. Obviously I won't add download links, ‌find the roms on your own for legal reasons.
Best retro games
Get ready for a nostalgic hit while listing some most fascinating games of all time. I will exclude some games that are too common. You may have already played them and gotten bored. So in this article, I will mix things up a bit.
Jet Force Gemini – Nintendo 64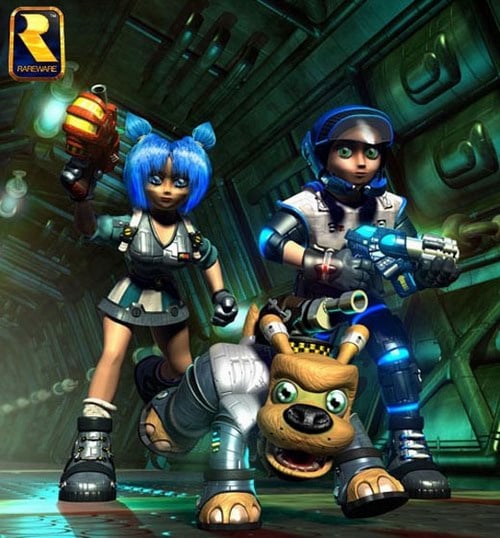 The Jet Force Gemini remains one of the unique and entertaining experiences on the Nintendo 64. Developed by Rare — the studio behind GoldenEye, Perfect Dark, and Battletoads — and published by Nintendo, Jet Force Gemini set gamers on an epic sci-fi adventure. It combined the mechanics of third-person shooting, platforming, and running-and-gunning, to produce a result unlike much of what the N64 had seen.
While playing through each level, gamers had access to three unique members of the team; Juno, Vela, and Lupus. Each world featured its own set of enemies, environments, and platforming puzzles which were best conquered by utilizing the strengths of each character. For instance, Juno could walk through magma unharmed. It encouraged players to explore every nook and cranny ‌to advance to the next world.
Resident Evil 2 – Nintendo 64
After its resounding success on the PlayStation, Capcom ported its survival-horror epic Resident Evil 2 to the N64 — and the results were fantastic. While many assumed the game would have a hard time transitioning to another system, Resident Evil 2's arrival on the N64 was met with critical acclaim. Players assumed the role of two different protagonists, college student Claire Redfield and rookie police officer Leon Kennedy. Together, the duo explored the fictional town of Raccoon City while looking for survivors, solving puzzles, and fending off zombies.
Banjo Kazooie and Banjo Tooie – Nintendo 64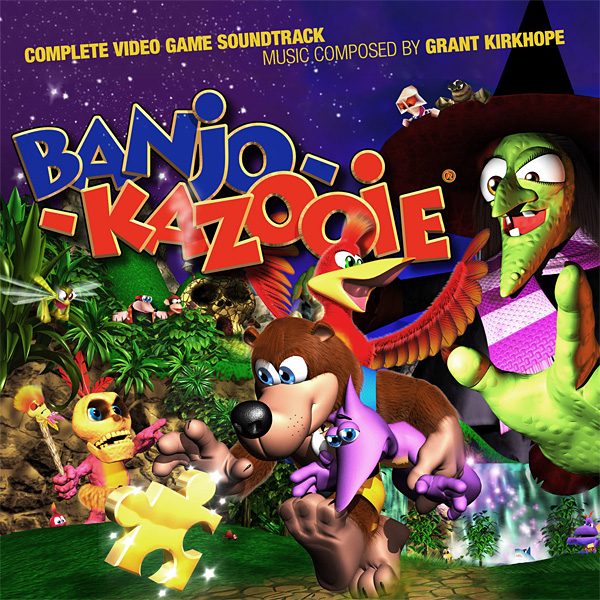 When Rare released Banjo Kazooie in June 1998, it wowed many gamers with its incredible level-design, crisp graphics, and entertaining gameplay. Banjo took much of what made Super Mario so successful and refined that platforming even further. Banjo Kazooie became so successful that Rare created a sequel, titled Banjo Tooie, also released to critical acclaim.
In both games, players assume control of a brown honey bear named Banjo and a bird who never leaves Banjo's backpack named Kazooie. The duo found themselves constantly hassled by an ill-tempered witch named Gruntilda, who at one point kidnaps Banjo's sister. Aided by their shaman friend named Mumbo Jumbo, Banjo and Kazooie fight through many perilous levels, gathering musical notes and "Jiggies" ‌to find Gruntilda. While the concept was as ridiculous as anything else on the N64, Banjo Kazooie's gameplay experience remains one of the best from its era.
Crash Bandicoot 3: Warped – Playstation 1
It's undeniable, just how important the entire Crash trilogy was to the PlayStation legacy–and that largely comes down to just how damn fun and challenging Naughty Dog made those first three games. While Warped base levels may not be as rewarding challenging as Cortex Strikes Back, it still offers plenty of ‌fun platforming levels, mixed in with a host of vehicle/riding challenges. Perhaps the most robust Crash of the original three games, Warped uses its time-hopping set dressing to offer a wide variety of levels, enemies, and tricky create locations, but makes them all feel part of a fun, cohesive whole.
Ape Escape – Playstation 1
As the title would suggest, Ape Escape told the timeless tale of a gaggle of mischievous primates on the loose. Players got the urgent task of subduing them with the ‌gadgets regularly implemented by real world animal control specialists, like a hula hoop, remote car, and a tool sort of kayak paddle that would be spun around fast to realize flight. Each of those gadgets was controlled by wagging the Dual shock's right stick, an idea like rubbing your stomach and patting your head back in 1999. Nowadays, such a mechanic would be deemed "gimmicky," but the late 90s was an easier time, and Ape Escape's solid implementation stuck on the landing.
I can suggest more, but the article would get very long, and I will soon add the rest of the in a dedicated article.
Best native games for Raspberry Pi
What if you don't want to install anything, flash anything, or do heavy stuff? You just want to play games without hassle and you also want to play more modern games. In this list, I'm listing some cool native games you can play on your Raspberry Pi. ‌I won't be adding many games that demand high resources. All the games here are lightweight and playable in full quality on your Raspberry Pi.
Minecraft Pi
You know about this game already. How can you not? It's ‌famous and trending nowadays. We make lots of memes centering it, and many people are talking about it on social media. Minecraft is a Voxel based open-world building game. The fun part is, you can join many servers with unique mods and game types. From fighting to exploring, from animals to monsters, everything exists in Minecraft.
A lightweight education and kid friendly version of Minecraft is available for Raspberry Pi. And Minecraft officially provides support for it. You can head to this website and install Minecraft Pi easily.
Minetest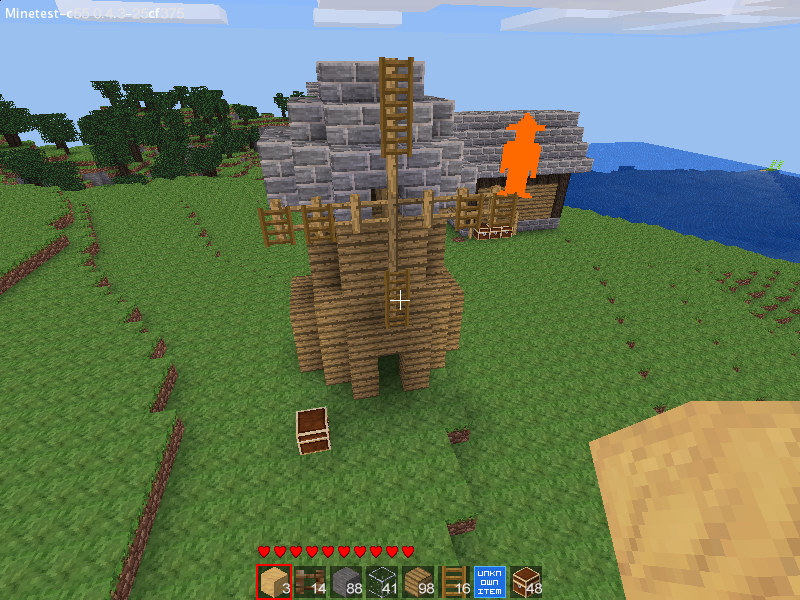 Minetest is the better version of Minecraft for Raspberry Pi. Things that are lacking in Minecraft, can be found in Minetest for Raspberry Pi. To install Minetest, you need to install Snapd. Which is fairly straightforward! Just follow instructions on this page and run Snap and Minetest with no extra step.
Beneath A Steel Sky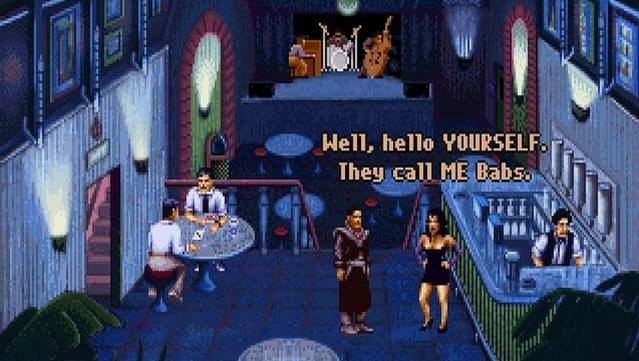 It's a wonderful point and click game with a delightful story. In fact, the story is the major part of why I like this game so much. Beneath a Steel Sky is a 1994 cyberpunk science fiction point-and-click adventure game developed by British developer Revolution Software and published by Virgin Interactive Entertainment for MS-DOS and Amiga home computers. They made the game available as freeware for PC platforms in 2003. You can directly install it from the Synaptic package manager without installing Snap or adding an external repository.
Railworld
I don't ‌like‌ "idle" types of games, but I have seen many people enjoying them. If you are one of them, ‌try Railworld. Discover the extensive opportunities before you in this unusual train game. Build your own train station, expand your railway network, transport passengers and goods, increase your revenue and reinvest in expansion of your infrastructure. Let yourself be captivated by this successful blend of business simulation and city building game. You can install it from Pi-store
Open Arena
The Open Arena is a first-person multiplayer shooter based on the 3D engine from Id Software's Quake 3. The game is based around the deathmatch concept where you fight other players (human or AI controlled), and there is no story or levels to follow per se.
The question is, how well does the little ARM processor in the Raspberry Pi handle all that 3D? The answer is‌ well! OK, it will not win any speed records, but the game is ‌playable considering the hardware. Like Iridium Rising, It isn't a desktop game, it ‌runs from the command line and takes full control of the screen allowing the game to get the most from the CPU and GPU.
OpenTTD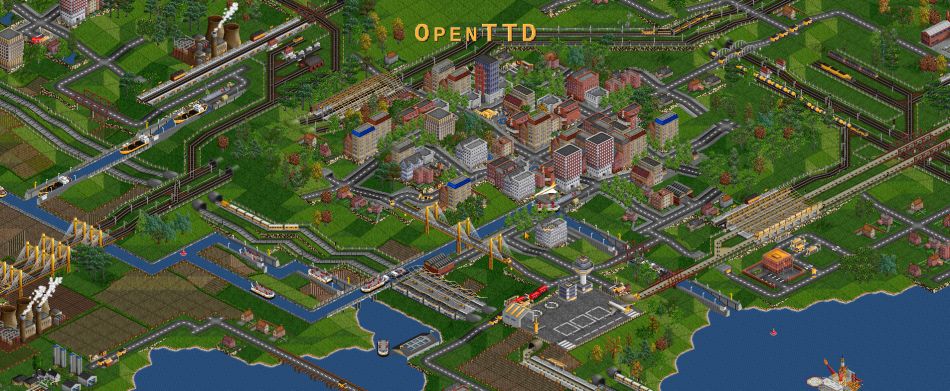 OpenTTD is a simulation game based on the popular Microprose game "Transport Tycoon Deluxe." It sticks as close as it can to the original game, but ‌OpenTTD has some additional features including bigger maps (up to 64 times in size) and a multiplayer mode for up to 255 players. There are new things you can build in the game including canals, shoplifts and aqueducts, plus there are some interesting new innovations like the ability to bribe the town authority!
As with many simulation games, there is a learning curve, and to get the most from the game, you need to master the essentials and then invest lots of hours to build up your world.
Accessories you can use to enhance your gaming experience
You can use some additional hardware to increase strength and usability of your raspberry pi. Some tools like game controllers can help you with console-enjoy gaming experience. Im listing some useful accessories right here.
Battery pack
There are tons of battery and backup options for raspberry pi. The reason you would like to add a battery to your pi is for non-stop portable gaming. If you want to build a console you can take anywhere, ‌add a battery pack to your pi. These usually cost around $30 – $45.
Game controller
Game controllers are essential for couch-gaming. If you want full arcade gaming experience, you can buy big arcade controllers too. We can use many Bluetooth game controllers in Emulators like Retropie. For the arcade controllers, you can use PiCat X HAT. Any USB gamepad will work with Raspberry pi without additional accessories. You can also buy a bluetooth gamepad from PiHut.
Console case
This is the most important part. To turn your pi into a full-blown console, you need a good casing. You can buy many cases for any pi models. Alternatively, you can buy a complete kit for as cheap as $100 like this one. Many cases include the cooler. If not, you can always buy cooling kits. This will drastically improve performance.
Wrapping up
There will be a part 2. Where I will add more retro games and native games. For the sake of keeping this article short and digestible, this will be it. In this article, I discussed how you can use Backup your OS, install Emulators, and OS in Raspberry Pi. I have discussed the best retro games and native games you can play on your raspberry pi. Also, some accessories and gadgets. I hope you liked it.